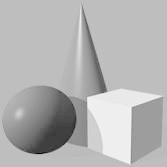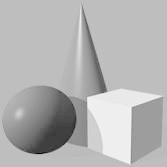 I have managed to amass quite a large collection of these rarities and have decided to sell some of them
Authenticity of every Tiffany favrile art glass Scarab that I sell is 100% Guaranteed.
None of my Scarabs are New or Reproductions. I have never had one complaint as to authenticity

My Jeweler, who is a retired Cartier Gold/Silversmith, will hand set any Scarab I sell in Gold or Silver
I don't post prices because of the daily fluctuating precious metals market
That being said, I'll be more than happy to quote you a price when you contact me
I have sold these amazing iridescent pieces of favrile art glass to the beginning collector, to big time stock brokers, Madison Ave. antiques dealers, advanced Tiffany Collectors and even to R & T Kovel, renowned authors of the popular "Kovels Antiques & Collectibles Price Guide" and "Know Your Antiques"
All my favrile art glass Scarabs are original, antique, and made by Louis Comfort Tiffany ca: 1910
All have their original iridescence
Authenticity is 100% fully guaranteed and each one comes with an official "Certificate of Authenticity"
None of my Scarabs are New or Reproductions
The contemporary Gold and Sterling settings in the photos below are hand made for me

The quality of the workmanship is excellent - Your complete satisfaction is guaranteed
I also have in my collection some signed Tiffany & Co. sterling pieces made in the early 1980's using antique Tiffany Scarabs - Click on my "Signed Tiffany Jewelry" page above to see them
~ ~ ~ ~ ~ ~ ~ ~ ~ ~ ~ ~ ~ ~ ~ ~ ~ ~ ~ ~ ~ ~ ~ ~ ~ ~ ~ ~ ~ ~ ~ ~ ~ ~ ~ ~ ~ ~ ~ ~ ~ ~ ~ ~ ~ ~ ~ ~ ~ ~ ~ ~ ~ ~ ~ ~ ~
Below are the 3 Tiffany Scarab sizes I Have available

(Generally these were made in 2 colors, Cobalt Blue and Red)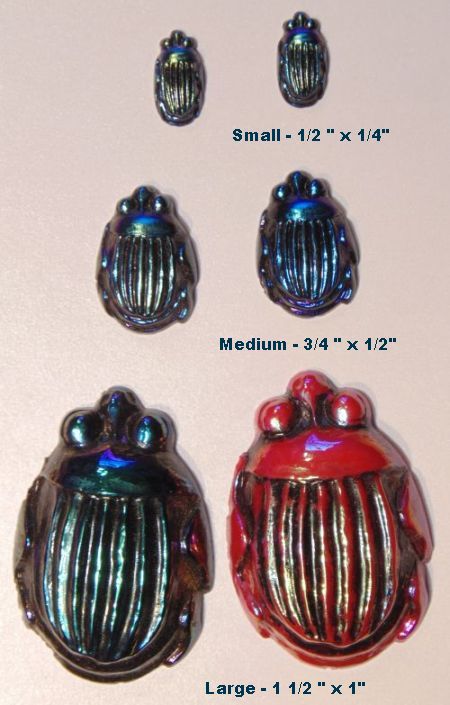 The Small size is perfect for Earrings, Pendant or a Ring

The Medium size is perfect for Earrings, Pendant or a Ring
and last, the Large Scarab is absolutely Perfect for a Brooch or Pendant
~~~~~~~~~~~~~~~~~~~~~~~~~~~~~~~~~~~~~~~~~~~~~~~~~~~~~
Below are some of the Scarab Jewelry I Offer

Please feel free to email or text for current Pricing

I RECENTLY PURCHASED A SMALL COLLECTION OF LARGE SCARABS
SET IN STERLING SILVER & VERMEIL (gold over sterling) - SHOWN BELOW
THE PERFECT GIFT

1) Below, the large size scarab, the rarest and hardest to find, shown in both colors and set in a Sterling Silver Vermeil Pendant settings
I also have the large Scarabs set in Sterling and a combination Brooch / Pendant Setting - Very Beautiful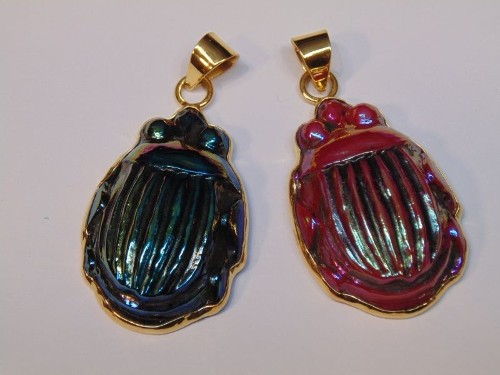 Feel free to email me at info@TiffanyScarabs.com or Call / text me at 845-265-4414

2) Next, the Medium size Scarab, set in sterling and gold pendant settings with Egyptian hieroglyphics on the obverse
(Legend has it that the Scarab will bring Good Health, Prosperity, and Longevity of Life to its owner)
3) A Medium Blue Scarab set in a Sterling Vermeil swivel ring setting
4) Next, the small blue Scarab set in a Sterling Vermeil Swivel Ring Setting
(The Small version of the medium Swivel Ring above)
(also available in Sterling, not Vermeiled)
5) This next ring is my own design. The cobalt blue Medium Scarab really stands out in this Sterling setting - This setting certainly makes a statement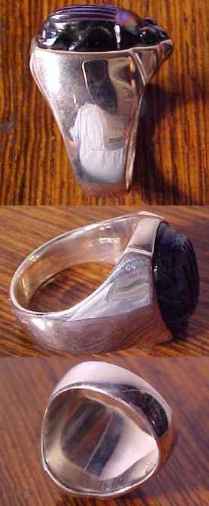 6) Now, a Pair of medium blue Scarabs set in Sterling with post & clip backs (French / Omega)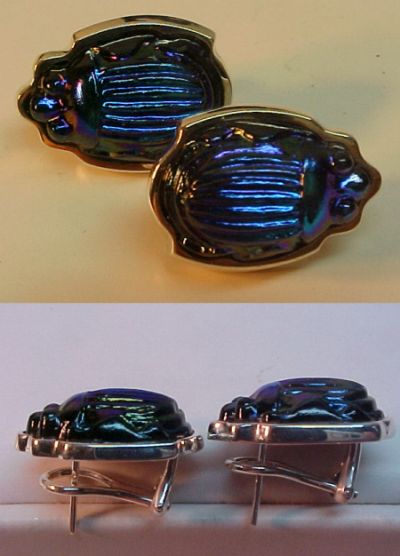 7) These next 2 rings are also my own design, with a small blue Scarab set in Gold & Sterling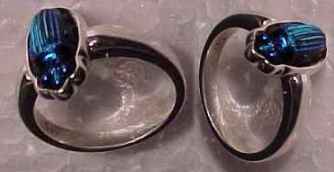 8) This next one is one of my favorites
A medium blue Scarab set as a Stickpin in Sterling
9) A small red Scarab set in 14kt gold as a Pendant. (closed back)

10) And a medium blue Scarab set in Sterling Vermeil Pendant setting
11) This next one is a medium Blue Scarab set in a Sterling silver Swivel ring setting (no Hieroglyphics)
(I also have the above swivel ring in a Sterling Vermeil Setting, see one above)
12) And a pair of small red Scarabs, set in 14kt gold as earrings
13) Here is a Small Red Scarab Pendant set in 14kt Gold - add your own chain
# # ## # # # # # # # # # # # # #
Thanks for looking
David
Info@TiffanyScarabs.com or TiffanyScarabs@aol.com
(The fastest way to get me)
~~~~~~~~~~~~~~~~~~~~~~~~~~~~~~~~~~~~~~~~~~~~~~~~~~~~~~~~~~~~~~~~~~~~~~~~~~~~~~~~~~~~~~~~~~~~~~~~~~~