In the early 1980's Tiffany & Co sold Antique Favrile Glass Scarabs that they set in Sterling and Gold through there mail order catalogue
This first picture is of a beautiful pair of signed Tiffany & Co

Earrings in Sterling with French omega backs (post & clip) for pierced ears.

Below is a picture of a page from their catalogue showing a pair of small cobalt blue Scarab earrings and a large red Scarab Brooch set in Sterling and the prices for them in the 1980's.
This one next is a large cobalt blue Scarab (1 3/4"w x 1 1/4"h) set in a Sterling Silver open back Brooch setting by Tiffany & Co and so marked.
and next is a signed Tiffany & Co small Red Scarab in a 14kt yellow Gold open back Pendant setting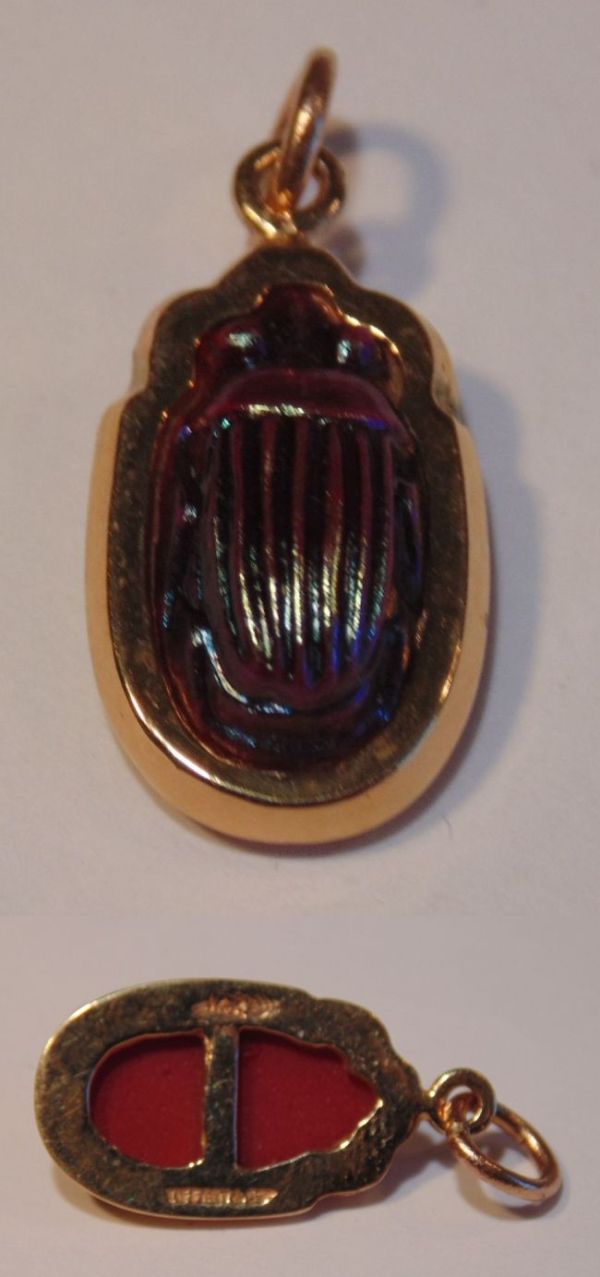 Here next is a pair of signed Tiffany & Co Sterling Cufflinks with Cobalt Blue Scarabs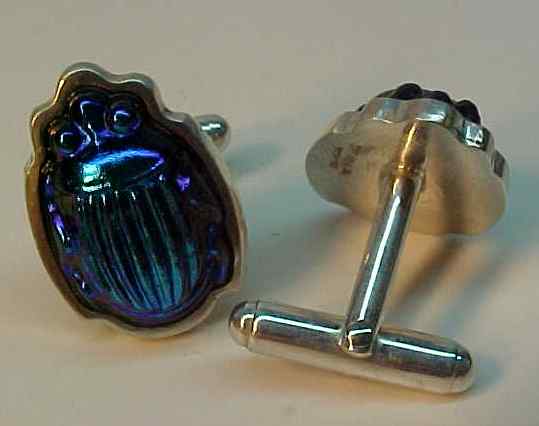 And this next one is the same as the gold Pendant above (small red scarab) except in Sterling